Our Back-Up Care Solutions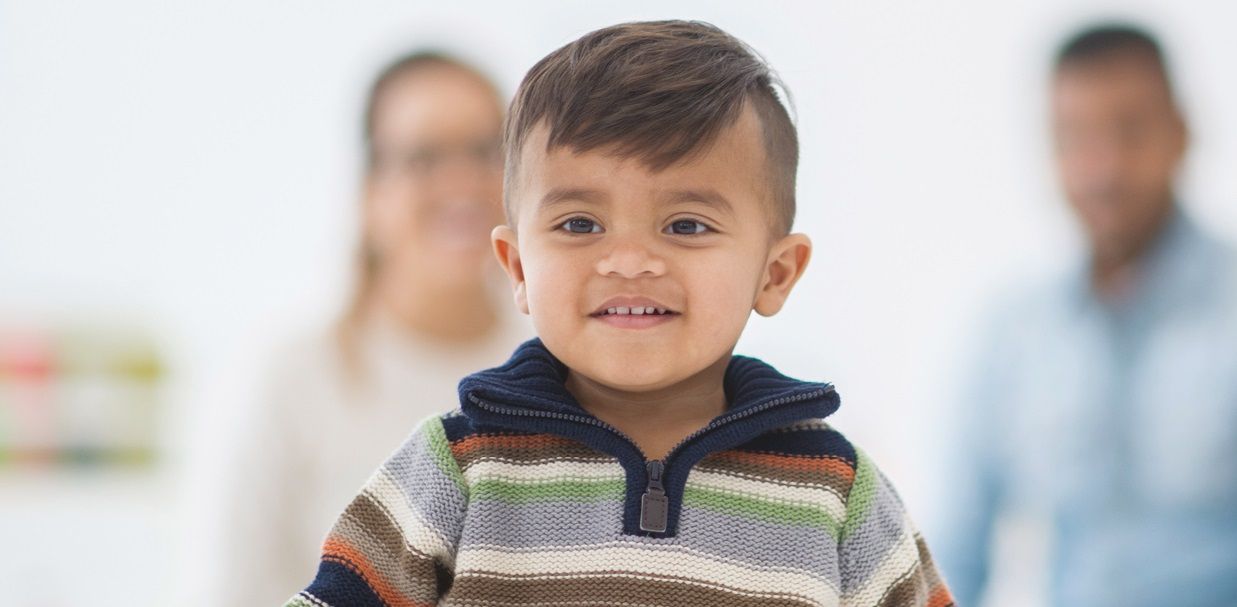 Our Back-Up Care programme saves our UK & Ireland clients over 80,000 days in productivity every year
What is Back-Up Care?
Back-Up Care is an employee benefit that supports working families when their regular care arrangements break down. Employees receive a number of Back-Up Care days from their employer (typically 10 – 15 days) when they can access an alternative form of care and continue to meet their responsibilities to their employer.
Life doesn't always go according to plan, especially when trying to juggle work and family responsibilities
A sick child or nanny, an elderly relative who needs help, school closures or that really important, but unexpected, business meeting are just some of the challenges that your employees face. We all have busy lives, and many of us live and work away from close family, so relying on relatives has become less of an option.
When care for families breaks down, employees miss work – an average of eight days a year for parents – access to high-quality, dependable child adult and elderly care not only enables your people to work – but also encourages the kind of focus that fuels engaged workforces and creative ideas.
Life certainly hasn't gone to plan so far this year. Your working parents have been without childcare for a few months now.
In-home childcare is now possible and nurseries and childminders are 'coming soon'. But the hardship is far from over.
Parents face a difficult summer. Grandparent care is unlikely, Au pairs aren't in the country and school holiday clubs are uncertain. Back-Up Care can provide immediate care for crucial working days and provide respite for parents who desperately need it.
So how can we help?
Bright Horizons Back-Up Care was developed as a direct response to clients who told us that they wanted to reduce absenteeism, support flexible working and increase their employees' productivity and engagement levels.
Today we are proud to lead the market and set the standards for Back-Up Care in terms of quality, delivery and innovation. Our clients recognise that their most valuable asset is their people, and that recruiting and retaining them is vital.
Back-Up Childcare
We provide the UK and Ireland's only comprehensive and award-winning back-up childcare solution. Our Back-Up Care helps employees find the best childcare, available when usual care arrangements break down or a last-minute alternative is needed. Parents can search and book last minute nannies, nurseries, playschemes and childminders on the day or in advance.

Nursery care
• For children from 3 months to 5 years.
• Supporting special needs, including children with disabilities.
Childminders
• For Children from 3 months to 12 years . A childminder will care for your child in their home. Many childminders are parents themselves.
In-home childcare
• In-home nannies for children from birth to 17 years.
• Tailored to individual family requirements, e.g. additional needs (including disabilities), age specialisms and languages.
Playschemes
• For children aged 5 years to 14 years.
• Partnered with Ofsted - registered holiday camps, including Supercamps and Camp Beaumont.
Back-Up Adult and Eldercare
For working carers and individuals, we can arrange home assessments and source the most appropriate local care when and where it's needed. Our clients and their employees tell us it's a fantastic benefit to have. It allows more people to successfully combine care commitments with work responsibilities.
In-home adult care
• Personal care assistants for persons aged 18+.
• Delivered in employee's home or care recipient's home.
• Offers personal care, grooming, light household tasks, and transport.
• Facilitates medical professional care in exceptional cases.
• Supporting special needs, including adults with disabilities.
Why do employers invest in Back-Up Care?
Supporting retention, attracting talent and becoming an 'employer of choice'
From both client and employee feedback, we know it's a highly valued benefit. It provides a practical solution and peace of mind for working parents and carers who feel less stressed, more engaged and valued by their employer.
Supports the drive for better representation of women in leadership roles
Our clients report that it has a positive impact on women's advancement in their companies.
Flexible working and supporting a diverse workforce
More of us are working flexibly and combining work with care responsibilities. Many employers see Back-Up Care as a natural extension of their working practices to support working parents and carers.
Reducing absenteeism effectively
'Home/family/carer responsibilities' is one of the 5 major causes of sickness absence in organisations*. 100% of employers tell us that it's had a positive impact in reducing care related absenteeism.
Why Choose Bright Horizons Back-Up Care?
• 300+ Bright Horizons Day Nurseries and Preschools,
including four exclusive nurseries on Canary Wharf.
• 700+ additional high-quality nurseries and preschools.
• 450+ out of school clubs and holiday camps.
• Nationwide in-home child and adult care providers.
• 1,100+ employer partners globally and over 30 years'
experience in providing care.
• Ability to instantly confirm care 24/7, 365 days a year by
phone and online.
• Over 6 million lives covered.
• 99% care requests fulfilled.
How does Back-Up Care work?
We have the largest network of providers across the UK and Republic of Ireland.
• Our nannies are qualified, experienced and referenced, with enhanced DBS checks and first aid
practicing certificates to ensure the highest level of service quality.
• Our Nursery provision includes 300+ Bright Horizons Day Nurseries and Preschools, including four exclusive nurseries on Canary Wharf.
• As well as being regulated by Ofsted and other appropriate regulatory bodies, the majority of our providers have been used and recommended by individual parents and carers.
• Effective Back-Up Care needs to be trusted. Our team of care consultants provide a high level of
customer service in understanding the employees' specific needs and providing reassurance at all
stages of the registration, booking and follow up process.
Registration
We recommend that employees register with the service as soon as they can, rather than waiting until they need to use it. This means that when a care breakdown occurs there is one less thing to worry about, and also means that all the necessary information about the family is already safely recorded and will make requesting care a quicker process.
Booking care
Booking care is a simple, streamlined process – we use the latest technology to ensure that your employees receive the care they need, when they need it. Employees can book care either online, by phone or via our mobile Back-Up Care booking app, available on iPhone and Android. Booking an instance of care can be carried out up to one month in advance (a shorter booking window can be agreed if required).
Post-care delivery feedback survey
Each time a family uses Back-up Care we email them a brief survey, so that we can measure their satisfaction levels with the service. We ask them about not just the care provided but their whole experience of booking the care, from speaking with the Care Consultants onwards. The information we receive from families helps us to make continual improvements and ensures that we are meeting the needs of all our users.
The employee experience
• Employees contact our 24/7 service when they have a need for care
• Our highly-trained Care Consultants make the appropriate arrangements and we support them to ensure that they receive an excellent experience –
this experience is then measured through collecting feedback and shared with the employer
Employees can book care either online, by phone or via our mobile Back-Up Care booking app, available on iPhone and Android.
https://vimeo.com/383084516