07 Sep 2021
The role of the workplace in maintaining good health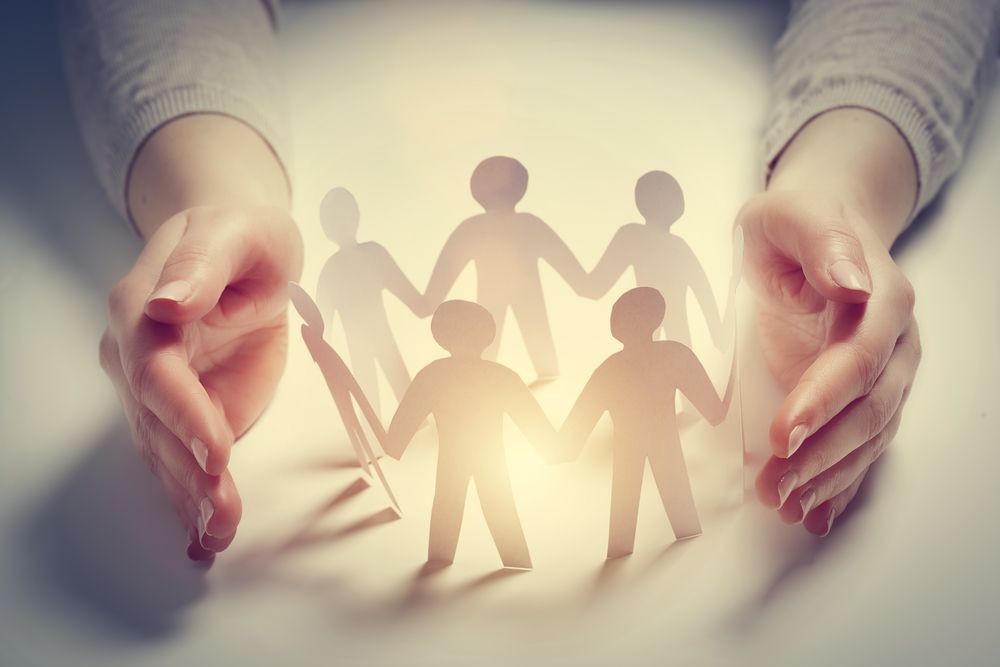 The role of the workplace in maintaining good health
The long-awaited government response to the Health is everyone's business consultation was published as parliament rose for summer recess in July. The consultation set out a number of proposals to minimise the risk of ill-health-related job loss, particularly for people with disabilities and long-term health conditions, and the response outlines the measures government is taking forward to support both this and its ambition to see one million more disabled people in work by 2027.
Key responses
The government recognises the challenge can't be solved quickly or easily, but is making it clear that employers are key to tackling this issue and that it wants more employers to access expert support to help employees who are struggling to stay in or return to work.
The government has pledged to work towards increasing awareness of the benefits of protection insurance among employers and the self-employed. The response recognises that employers (particularly SMEs) can find it difficult to know where to start or how to access information and expert support. So a national information-and-advice service for employers on health, work and disability will be developed to provide guidance resources and signposting to sources of help and advice such as occupational health and group income protection.
The consensus statement project put forward by the group risk industry body, GRiD, will form part of this work. This aims to enhance employer guidance in partnership with business organisations and employer networks to improve employers' awareness of the link between good work and good health, and to promote the use of expert-led support services to prevent and effectively manage sickness absence.
There's a heavy focus in the response on helping more employers to access pure/traditional occupational health (OH) services, but we're pleased to see that other services that can help to achieve the same (and other relevant) outcomes in reducing ill-health-related job loss have now been included in the definition of OH. This includes vocational rehabilitation, case management, early intervention, advice on return to work and reasonable adjustments – i.e. the types of services provided under a group income protection (GIP) insurance policy – rightly recognising that pure/traditional OH services are not the only solution in an employer's kit-bag to help employees to stay in work.
The response also highlights the work being undertaken within the industry to make GIP more accessible to smaller businesses by using technology to make GIP easier to buy and to deliver digital support services.
During the Covid-19 pandemic, the government moved swiftly to protect the income of millions of people through the Coronavirus Job Retention Scheme and the Self-Employed Income Support Scheme, understanding how crucial it was to provide a financial safety net for those who had lost their income in totally unforeseen circumstances.
GIP does the same thing when illness or disability strikes unexpectedly, so it's pleasing that the government has recognised it as "one way for employers of all sizes to access a range of expert-led support should it be required, such as counselling services, OH or vocational rehabilitation, as well as the provision of income in the event of sickness absence".
Employers' role in maintaining good health
The workplace has a vital part to play in maintaining good health, dealing with ill health at an early stage and supporting employees to remain in work. Employers have a number of means at their disposal in order to achieve this, but our January 2021 research among 505 UK HR decision makers shows that one in five employers don't offer any form of support for newly injured, ill or disabled staff. Of the four in five who do offer support, on average they only facilitate three types of support for staff in this position, when in reality a much broader range is needed.
GIP policies can provide easy access to so much more than just three types of support and employers who make astute use of them will be well-placed to meet the government's expectations as this agenda progresses, as well as endorsing their own renewed focus on health and wellbeing as we emerge from the pandemic.
The pandemic highlighted to everyone the importance of having a supportive employer. GIP is a well-tested way to offer all staff comprehensive support as well as a financial safety net. As the government's ambitions for closing the disability employment gap move towards reality, employers will come to view GIP as a no-brainer support-mechanism for this.
The author is Katharine Moxham, spokesperson, Group Risk Development (GRiD).