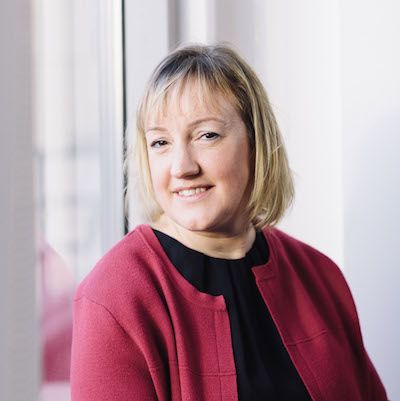 Alison Bell
HR Director
,
MTR Elizabeth line
Alison Bell is the People Director for MTR UK and HR Director for MTR Elizabeth line. She holds responsibility for all people matters, corporate affairs and culture for MTR businesses within the UK. 
Alison is an operationally-focused HR professional with over 20 years' experience in a wide range of sectors and disciplines including rail and other safety critical industries. Focused on delivery with a proven ability to work with senior management teams, Alison successfully delivers people initiatives that deliver tangible business benefits. A strategic thinker, Alison is pragmatic in her approach and her experience includes the establishment and management of large programmes.
Alison was instrumental in the setup of MTR Elizabeth line (formerly MTR Crossrail) in 2014, and in just 11 months mobilised and recruited an entire company, from the executive team, to heads of department – with almost 100 employees recruited during that time.
In addition to being customer focused, Alison brings extensive employee relations and industrial relations experience. She is particularly effective in building consensus in multi-stakeholder environments and can create and implement practical plans, creating momentum, motivation and influence at all levels.
Alison is a Chartered Fellow of the Chartered Institute of Personnel and Development (FCIPD) and holds a Master's Degree in Personnel and Development. Recognised and respected across the rail industry, Alison regularly participates in industry focus groups and events, and currently chairs the industry's Diversity and Inclusion Steering Group.