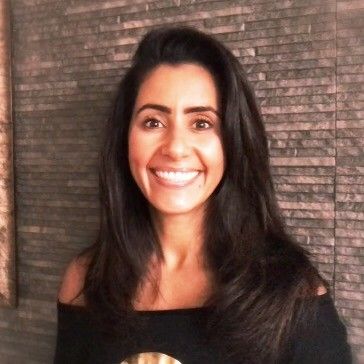 Maria James
Culture, Engagement, Wellbeing & EVP Lead
,
Skipton Building Society
Maria loves what she does, and with 15+ years of experience within employee engagement, she's naturally transitioned into company culture and wellbeing.
Having served in the military, including an operational tour of Iraq, her personal experiences for training and maintaining her own mental fitness and agility, has fuelled her passion to learn more on holistic wellbeing and human behaviour in the workplace.
An advocate for creating healthy, happy workplaces where people can be their true selves, understand their personal purpose and feel valued. She's driven by an aspiration to influence a mental health culture, helping organisations bring meaningful change through their wellbeing and engagement initiatives.
In 2018 she took a 12-month self-development sabbatical and trained as a yoga and mindfulness teacher, including the study of emotional intelligence at work.
Her skills and experiences have been developed mainly within global complex matrix organisations such as; Virgin UK & India, Vodafone Group, ASOS Customer Care and the Bicester Village Shopping Collection. Most recently, she supported the Prime Minister's Office & Cabinet Office in the COVID-19 Communications Directorate.
Now leading on Culture, Engagement, Wellbeing and EVP for Skipton Building Society, her core focus is helping them design and implement an effective wellbeing proposition, that differentiates the Society as an employer of choice, aligns to their EVP and supports all facets of a happy hybrid workforce.