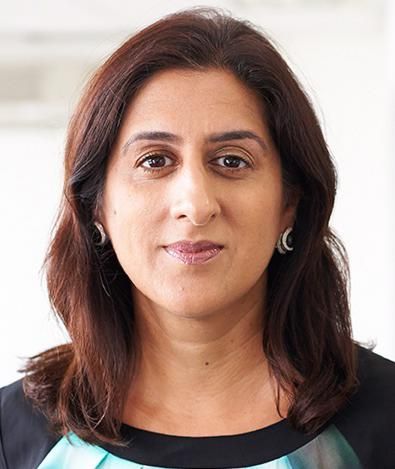 Monica Kalia
Co-Founder and Chief Strategy Officer
,
Neyber
Monica is a highly accomplished senior executive with over 20 years of experience in Financial Services. She is the Co-Founder and Chief Strategy Officer of Neyber, a multi-award-winning Fintech firm focused on financial wellbeing. Neyber is included in KPMG's 2018 list of top 50 established global Fintech companies and was awarded "Ethical Financial Services Provider of the Year" at the Money Age Awards. It also won "Benefits Innovation of the Year", at the Workplace Savings & Benefits Awards in 2016 and 2017.
Formerly, Monica was the Co-Head of the European Banks Equity Research team at Goldman Sachs.
She is a regular speaker at Global Fintech and Employee Wellbeing conferences, sharing her perspective on financial inclusion, innovation and disruption in financial services. She was invited by House of Lords Select Committee to provide evidence on how Fintech can help address financial exclusion in UK. Monica also champions the cause of diversity and advancement of women in business.
Monica was recognised by Forbes as one of the top female leaders in Fintech, included in Women in Fintech Power List by Innovate Finance UK and the recipient of the Chairman's award for outstanding contribution to U.K. tech in the Diversity UK awards in 2018, and is listed as one of the Top 100 most influential BAME leaders in UK tech by the Financial Times & Inclusive Boards.
Other Key Roles:
- Board of Trustees of StepChange, UK's leading debt charity
- Strategy Group for Innovate Finance, UK Fintech Sector's Trade Body
- Steering Group for Fintech Trade & Investment at Department of Trade & Industry, UK Government
- Member of the Confederation of British Industry's Financial Services Council
Monica has a BSc in Economics from London School of Economics & Postgraduate Diploma from the University of Law.