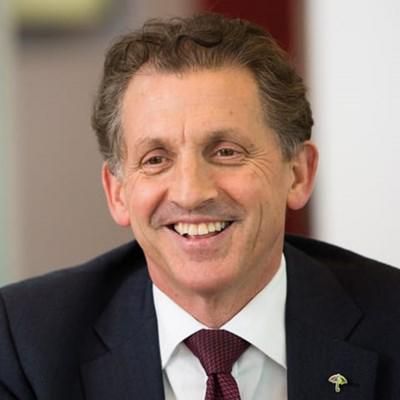 Nigel Wilson
Nigel was appointed Group Chief Executive in 2012 having joined as Group
Chief Financial Officer in 2009.
Nigel won the 'Most Admired Leader' award at Britain's Most Admired
Companies Awards 2017, for Management Today. He was also City AM
"Business Personality of the Year" in 2014. In 2015-2016 Nigel was a member
of the Prime Minister's Business Advisory Group.
Nigel was Chairman of the Investment Association's review of Executive Pay
(2016-2017) and the government's review of Mission Led Business (2016-
2017). He was also a member of the governments Patient Capital Review
Industry Panel (2017–2018) and a Commissioner in the Resolution Foundation's
Intergenerational Commission (2017–2018). He is currently a member of the
expert group's advising on the government's Social Care Green Paper and the
Life Sciences Industrial Strategy Implementation Board.
Qualifications include a PhD from the Massachusetts Institute of Technology
where he was a Kennedy Scholar, and a recipient of the Alfred P Sloan research
scholarship. Nigel also worked at the National Bureau of Economic Research
(NBER).
Previous appointments include, McKinsey & Co (where clients included BP,
Citibank, Cadbury's, Santander and Kingfisher); Group Commercial Director of
Dixons Group Plc.; Managing Director of Stanhope Properties Plc.; Chief
Executive, Corporate, Guinness Peat Aviation (G.P.A.); Managing Director,
Viridian Capital and Deputy Chief Executive and Chief Financial Officer UBM.
Nigel was Senior Independent Director (SID) of The Capita Group plc. from 2009
until 2012, and was SID / Chairman of Halfords Group Plc. from 2006 until 2011.
Nigel has won numerous national masters Athletics Championships. He has five
daughters. He is leading the 50/50 by 20/20 gender diversity initiative.