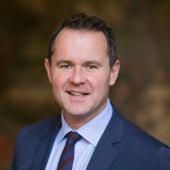 Philip Hayne
Director
,
Reward & Employee Benefits Association (reba)
Phil is a director of REBA. He is responsible for the development and marketing of REBA's products and services, expansion of its membership base, along with effective commercial propositions for service providers.

He has extensive media and marketing experience in sectors including HR, benefits, global mobility, recruitment, financial services, pensions, investments and marketing.