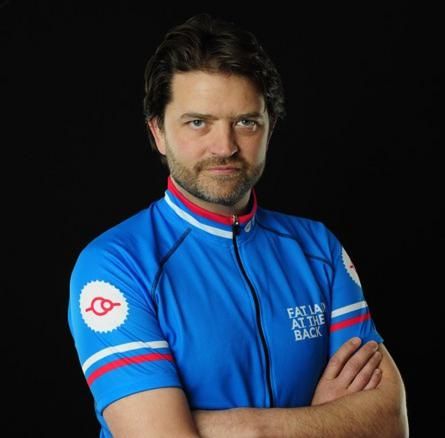 Richard Bye
Co-Founder
,
Fat Lad At The Back
To a Yorkshire man with a larger than average waistband and a sense of humour, putting his cycling nick-name on a jersey and selling it to other 'Fat Lads At The Back' seemed a natural thing to do.
Little did Richard Bye know that the 'F' word would cause such controversy – or maybe he did?
A born disrupter, Richard has a predilection for shaking things up and an uncanny ability to spot a gap in the market. His 2 decades in IT gave him early exposure to online social brands and made him determined to create a consumer brand underpinned by its community.
Quick Questions:
Favorite food – any
Favorite drink – yes
Favorite holiday destination – anywhere you can sail a yacht
Favorite colour – blue
Worst habit – short attention spa…..
Best piece of advice – Perception is reality
Greatest achievement -  it's impossible to pick just 1
Dinner Guests - David Attenborough, Elon Musk, Freddie Mercury, My Wife, My Boys, Quentin Tarantino